On Tuesday January 15, 2019, Governor Andrew Cuomo unveiled the initial proposal for legal marijuana in the State of New York.
While the plan anticipates up to $300 million in tax revenues there are still a number of remaining issues that have to be addressed:
Will individuals be able to grow their own marijuana?
While a number of nearby states and other states throughout the county do allow individuals to grow marijuana in their own home, the plan unveiled on Tuesday was silent. The proposal noted that law enforcement agencies would still enforce "unlicensed production and distribution, out-of-state trafficking, and underage distribution."
The program would limit the number of producers and retail dispensaries to guard against a market collapse, encourage equity through craft growers and cooperatives, and provide training and incubators to ensure participation by communities hit hard by the war on drugs.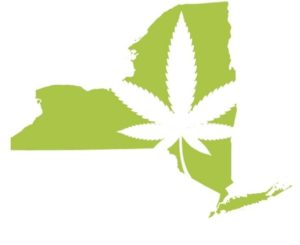 What are the law enforcement strategies to deal with people who drive while high?
These programs have yet to be established or revealed in the budget proposal.
How many retail operations will be located in the state?
This has yet to be determined.
The plan did lay a framework for a number of issues and answered many questions on the matter, including the following questions:
Who can purchase marijuana?
Sales would be legal under to adults 21 years and older.
What happens to marijuana-related arrest records?
Marijuana-related arrest records will be automatically sealed
What is the tax rate?
The proposal calls for three separate taxes on cannabis, all of which would be imposed at the cultivation or wholesale stage, not at retail.
A 20 percent state tax and 2 percent local tax on the sale from wholesalers to retailers, plus a per-gram tax on growers ($1 per dry weight gram on cannabis flower and 25 cents per dry weight gram of the cannabis trim.)
Massachusetts charges 17 percent in state excise and sales taxes, plus local governments have the option to tack on a tax of up to 3 percent.
Can counties or large cities opt out?
Yes, the plan allows counties and cities to ban marijuana sales within their boundaries.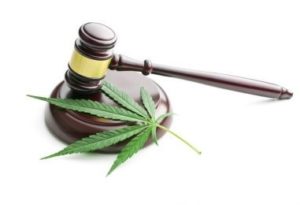 Who is overseeing the legalization and regulation of marijuana?
The plan creates an Office of Cannabis Management (OCM) that centralizes all the licensing, enforcement and economic development functions into one entity. The OCM would administer all licensing, production and distribution of cannabis products in the adult-use, industrial and medical cannabis markets.
Similar to the market for alcohol, the office would issue licenses for producers, distributors and retailers. Producers would be prohibited from also owning retail cannabis establishments.
Where is the tax revenue going?
The money coming in is flagged for a variety of programs, including regulation costs, data gathering, boosting traffic-safety measures, substance-abuse programs and a small-business development fund.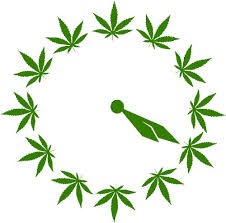 When is this going to happen?
The Governor's plan is included in his state budget proposal. A final budget is due to be approved before April 1, when the state's new fiscal year begins.
It is also likely that after the budget bill is passed that regulations would need to be promulgated.
When recreational cannabis becomes legal in New York also depends on how soon the OCM would issue growing licenses. The legislation drafted and supported by democratic lawmakers proposed that the OCM be required to issue licenses within 18 months of the bill being signed into law but that of course assumes regulations can be adopted during this period of time. From there, the licensees would need time to grow it before it can be available for sale.