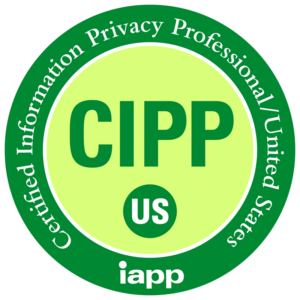 Leah's practice concentrates on the contractual compliance regulations applicable to business associates of health care providers and their vendors on a wide variety of contractual, regulatory, privacy, credentialing, professional conduct, and operational matters including formation, software compliant design, expanding staff or locations, closing, selling, or merging entities, and collaborative ventures.
Her clients include Covered Entities and Business Associates such as: Technology Developers, SaaS designers, Call Centers, Medical Providers, Nurse Practitioners; Pharmacies (in-patient, infusion, outpatient retail, and compounding); Chiropractors; Dentists and Oral Surgeons; Physical Therapists; Physician Assistants; MDs and DOs in many sub-specialties including Hospital Based Practices, Anesthesiology, Psychiatry, Neurology, Primary Care, Internal Medicine and Family Practice, Endocrinology, Pulmonology, and Radiology, among others; CRNAs, RNs, LPNs; LCSW-Rs; Sleep Labs; Mobile and Fixed Address practices; DPMs, Durable Medical Equipment and Home Oxygen suppliers; Home Health Agencies, Medical Billing and Health IT providers and Individuals with complex coverage contracting matters, such as accessibility, availability and coordination of care.
Leah is credentialed by the International Association of Privacy Professionals as a Certified Information Privacy Professional, familiar with U.S. and international data notice, use, and transfer compliance regulations, and state privacy laws including CCPA and CPRA.
Leah served as an Administrative Appeals Officer for the Centers for Medicare and Medicaid Services, where she rendered thousands of administrative decisions on disputes from over 450 health plans across the country. She is fluent in a myriad of federal and state regulatory provisions governing the reimbursement, quality and sufficiency of medical services, privacy policies, health care delivery facilities and systems.
Leah served on the Health Law Committee of the Erie County Medical Society, the American Health Lawyers Association, the Health Committee of the Erie County Bar Association, as well as a contributor to The Bulletin for Members of the Medical Society, Counties of Erie and Chautauqua.
A former civil litigator at trial and appellate courts, Ms. Ranke has served as a speaker and presenter at the Erie County Bar Association, the Erie County Medical Society, and the Health Care Financial Management Association. She has served as a seasonal LSAT tutor, mock trial and moot court coach.
She also authored the book I've Got You Covered: Consumer's Guide to Healthcare and Insurance. Leah received a Bachelor of Science degree in Finance from the Canisius College School of Business Administration, and a Juris Doctorate degree from State University of New York at Buffalo School of Law. A past Faculty Member at two area private colleges, Leah has authored and taught college courses in: Health Management Systems; Public Health and Benefits Law; Business Law; and Legal Issues in Health Care, to Bachelor's and Master's Degree students majoring in Health Care Administration, Nursing and Business.
Leah was named Outstanding Volunteer 2017, Erie County Medical Society.
She was Elected to the National Order of Barristers Honor Society, and served as a Delegate at the Cross-Border US/Canadian Exchange. In 2022, she became a IAPP Certified Information Privacy Professional.