On Monday, the Supreme Court ruled 6-3 to strike down the Professional and Amateur Sports Protection Act. This 1992 law prohibited states from authorizing sports gambling with Nevada being the sole exception.
As a result, states can now "sponsor, operate, advertise, promote, license, or authorize" sports gambling." Meaning each state can now independently introduce legislation that would legalize sports betting. The specific questions such as must the gambling be done in person or can it be online? Will there be the option to place wagers in the middle of a game? What are the compliance and regulatory restrictions?—will be determined by each state.[i]
New Jersey plans to be first state to offer legal sports betting. Delaware, Mississippi, Pennsylvania and West Virginia are among the states expected to more quickly get laws on the books. Every state besides Nevada will now become a battleground between the gambling industry and the NCAA, NFL, NBA, NHL and Major League Baseball who all fought against the Supreme Court's decision.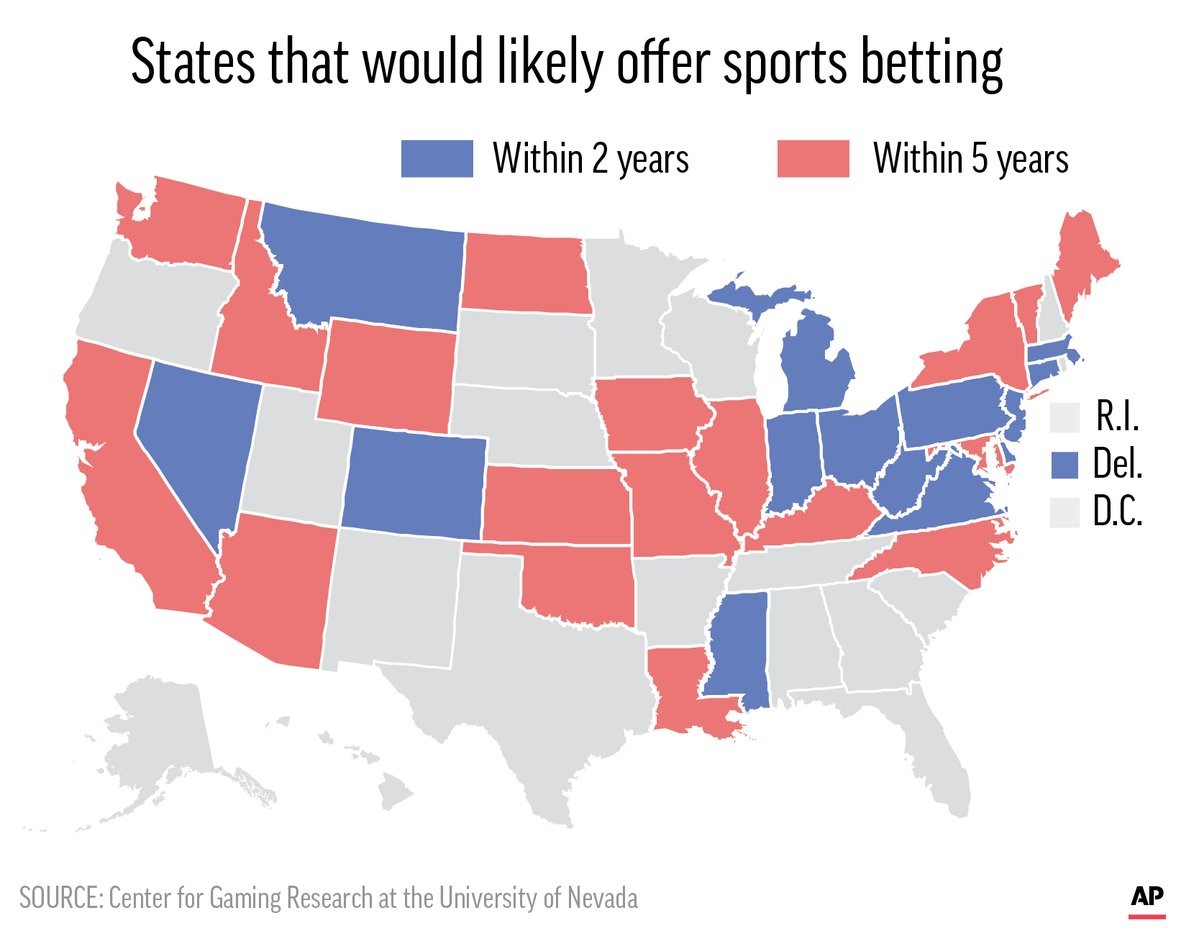 New York is expected to have a law to establish legalized sports betting in the next 5 years. According to ESPN, "on March 7, 2018, Sen. John J. Bonacic introduced comprehensive legislation that would address both in-person and mobile sports betting in New York. The 14-page bill — S7900 — includes detailed provisions about tax rates, consumer protection, bettor eligibility and restrictions on certain types of sports wagers. The bill would also establish a "sport betting integrity fund" and mechanisms for the payment of an integrity fee to sports leagues. The New York State Senate held an informational hearing on sports betting in January 2018." You can check the status of other states here.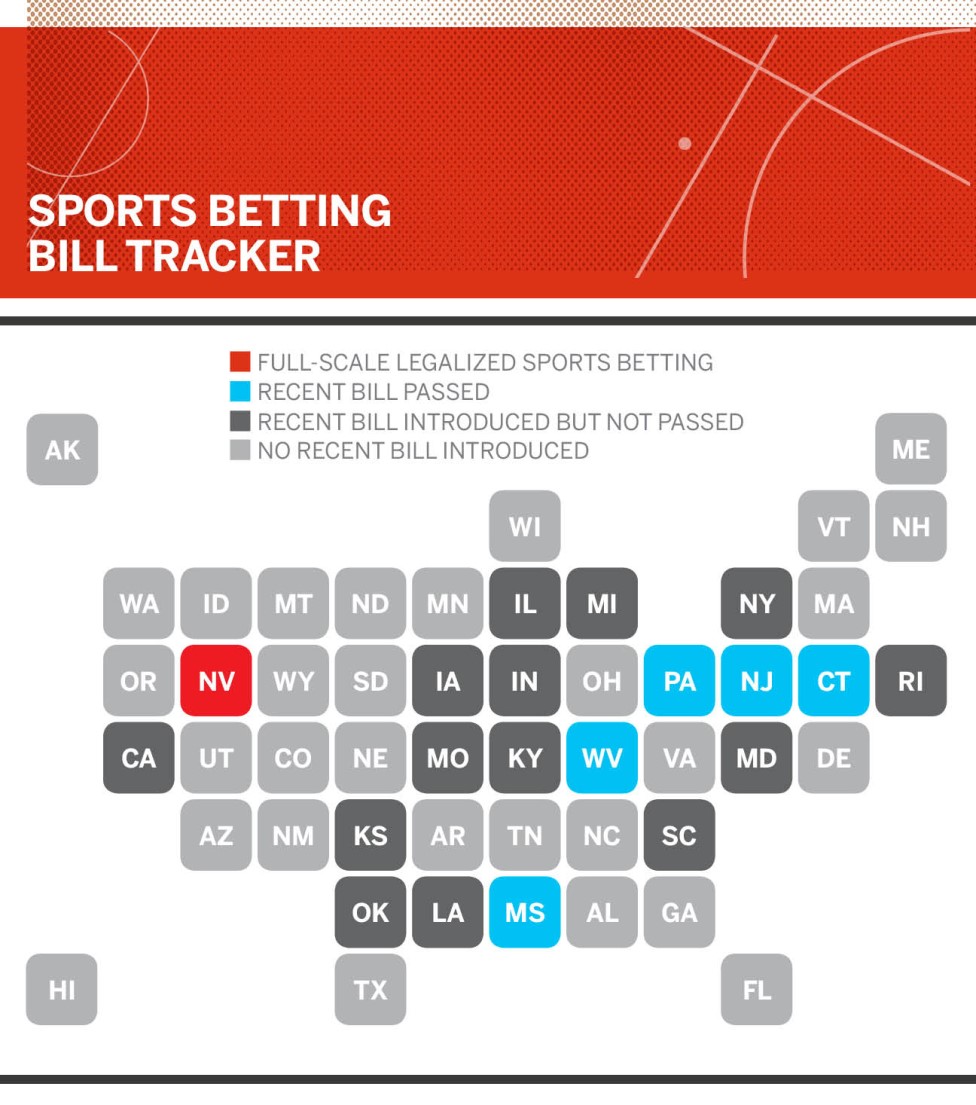 Source: ESPN
[i] https://www.theringer.com/sports/2018/5/14/17352454/supreme-court-paspa-sports-gambling-unconstitutional