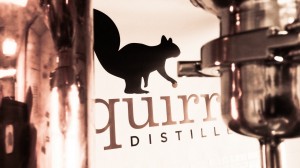 By Matthew K. Pelkey
Over the coming months we will explore the various legal issues facing distilleries, brewers and wineries in New York State. This first part of the series will explore what goes into a startup distillery in New York.
Recent changes in New York State regulations have made starting a distillery a viable consideration for those in—or desiring to be in— the craft beverage industry. Indeed, since loosening these regulations, New York has seen unprecedented growth of producers of craft spirits.
This inevitably leads to a thought amongst so many of us: how do I go about starting a distillery?
Well let's get one thing unequivocally clear from the beginning: starting a distillery in New York is not as simple as starting a brewery or a winery. And rightfully so—distillation after all produces high grade ethanol, which for those of us who did not pay attention in chemistry class, is highly flammable. Distillation is a craft, and a craft that while enjoyable, needs to be given some fairly serious consideration and respect.
Unlike breweries and wineries, home-distilling (or moonshining as it is more commonly known) happens to be a felony in New York. In fact, owning, operating, possessing, or controlling a still for production of ethanol without a proper license is also a felony regardless of whether a still is even used. Oh yeah, and if that weren't enough, even selling a still to someone lacking a proper license is a felony in New York.
There simply is no such thing as a legal "home-distiller" of ethanol for use as spirits in New York. The distilling industry is a highly regulated one at both the state and federal level. To successfully open a legal distillery, one will have to navigate a myriad of regulations from the New York State Liquor Authority ("SLA"), the Alcohol and Tobacco Tax and Trade Bureau (TTB), New York State Department of Taxation and Finance, and the New York State Department of State.
Zoning:  Depending on where your distillery is located, you will likely also need to obtain zoning approval to legally operate. In the City of Buffalo, you will need to be zoned for manufacturing which requires, amongst other things, a valid lease or cooperation from the existing landlord or owner of the intended property. Properly structuring and negotiating a lease can mean the difference of tens of thousands while permitting is being completed.
TTB Approval: The "basic" federal distilled spirits permit is the first permit on your way to becoming a distillery. It will require submission and review of the principals' tax history, criminal records, architectural drawings of the building, a lease, a bond/surety to cover estimated excise tax liability, the equipment intended for use and a thorough review of the company's corporate structure and ownership.
SLA Approval: The New York State Liquor Authority will likewise conduct an extensive review of the proposed distillery including but not limited to a background check, financial review of the owners and principals, review of the finances for the distillery, and finger printing. Depending on what class of license you are apply for will determine your production requirements and capacity. A NYS class D farm distillery license (which carries with it certain marketing and cost advantages) will require finished products comprised of "predominately" (at least 75%) NYS agricultural products, and will cap production at 75,000 gallons a year. New York will also require further permitting for sales tax and distribution.
TTB COLA: If you've successfully made it through the above steps, congratulations! You should now be legally able to produce spirits in New York. Unfortunately you are not yet able to legally sell spirits. In order to sell the spirits that you can now produce, you will need to go through formula approval and/or label approval (COLA) through the TTB. Depending on the spirit you are producing COLA may require compliance with a specific definition set out in the TTB regulations or creation of a fictitious name for your spirit, submission of your recipe, and/or submission of a sample for lab analysis. After formula approval, or if your particular product is exempt, you will need to submit your proposed label to the TTB for approval. Once you have cleared these final two hurdles you will be at a point where you can legally sell your spirits in New York State.
Of course, you may still have local laws and ordinances to comply with. Going forward you will also have no shortage of operational compliance at both the federal and state level covering everything from regularly scheduled calibration of equipment, OSHA and employee safety, production, marketing, distribution, compliance with environmental regulations, both federal and state excise tax—and everything in between. The reporting and compliance requirements for your distillery will occupy a considerable amount of time each month.   In case that weren't enough to worry about, failure to comply with operational regulations can result in fines of $1,000 or up to one year in prison for each offense.
While the above may seem an onerous amount of regulations to navigate, it is not in any way intended to be an exhaustive list, nor is it intended to substitute legal advice regarding the particular circumstances surrounding a distillery. This article is intended for information and discussion purposes only. If you are considering starting a distillery (or are in the process) it is highly recommended that you seek professional assistance from attorneys and accountants.