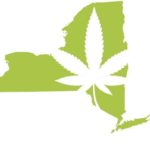 Last Monday, governor Cuomo signed legislation (S8987A/A 11011-B) that amended public health law "allowing for the use of medical marijuana as an alternative to opioids for pain management and substance use disorder."[i] This law allows a registered practitioner to certify patients for medical marijuana as an alternative to prescribing opioids. The registered practitioner needs to sign off on the prescription of medical marijuana by agreeing that a patient's pain degrades health and functional capability, along with other requirements.
The rationale for this legislation is that due to "the ongoing opioid abuse crisis, it is important that physicians be able to offer alternatives to opioids for pain management." The legislation states that "medical marijuana may provide a safer alternative and many certified patients currently use it to treat pain under existing law and regulations."[ii] [Emphasis added]
The bill will also add substance use disorder to the list of conditions for which a doctor may authorize medical marijuana use. "This will allow for [New York State] to offer proven harm reduction and treatment to those struggling with substance use disorder."[iii] [Emphasis added]
For most of his term, Governor Cuomo maintained a stern stance against medical marijuana, but the tax revenues and legalization from nearby states, such as Massachusetts, began to shift his opinion on the matter. Last year, Governor Cuomo called for an assessment of the impact of regulating marijuana in New York State. When it was published in July the study found that "The positive effects of regulating an adult (21 and over) marijuana market in NYS outweigh the potential negative impacts." [iv]
With this new legislation, Governor Cuomo has seemed to distance himself further from his 2017 statement that marijuana is a "gateway drug". He stated "medical marijuana will help reduce the risk of addiction and provide suffering New Yorkers the relief they need." [Emphasis Added].[v]
Reinforcing this change in the administration's viewpoint, Lieutenant Governor Kathy Hochul said "We know that medical marijuana can be a helpful alternative for a wide range of illnesses and conditions."[vi]
Inspired by the results from the study, in early August Governor Cuomo appointed a workgroup to draft legislation for a regulated adult-use marijuana program for the legislature to consider in the upcoming session. As part of this process, the state organized 17 listening sessions for members of the public to express their opinions on marijuana legalization. The sessions are ongoing and about two-thirds of the way through. The sold-out session in Buffalo took place at the Holiday Inn Buffalo International Airport Wednesday October 3, 2018 at 5:30pm. The remaining sessions include Rochester 10/4, Syracuse 10/9, Utica 10/10, Watertown 10/11, Suffolk-Long Island 10/16, and Westchester County 10/17. So far, news reports say that most of the speakers at the listening sessions have been in favor of legalizing marijuana.
[i] https://www.nysenate.gov/legislation/bills/2017/s8987/amendment/a
[ii] Id.
[iii] Id.
[iv] https://www.health.ny.gov/regulations/regulated_marijuana/docs/marijuana_legalization_impact_assessment.pdf
[v] https://www.governor.ny.gov/news/governor-cuomo-signs-bill-adding-pain-management-list-eligible-conditions-treatment-medical
[vi] Id.